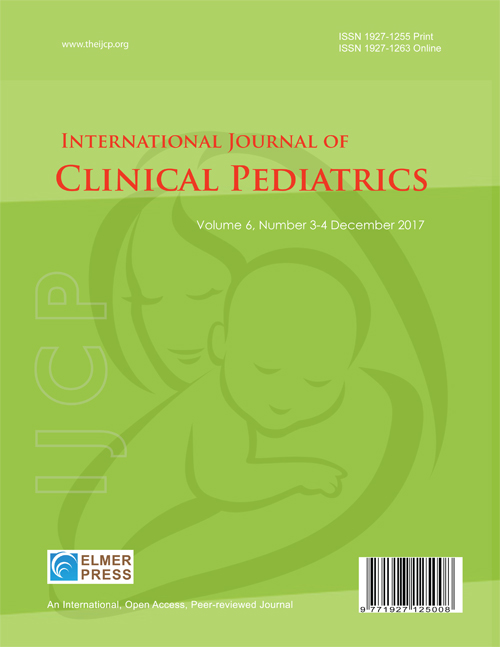 Editor-in-Chief
Itzhak Brook, MD, MSc, Professor of Pediatrics and Medicine at Georgetown University School of Medicine, Washington DC, USA. More...

ISSN 1927-1255 print
ISSN 1927-1263 online
Frequency: Quarterly
Journal Access: Open Access
Indexed and covered by: Worldcat; Google; Google Scholar; JournalTOCs
Journal archiving and digital preservation: Portico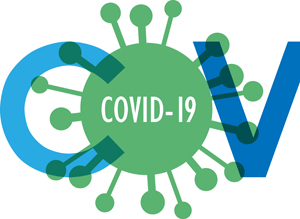 Let's Combat COVID-19 Pandemic Together
The COVID-19 outbreak presents the unprecedented challenge for world public and medical practitioners and health care providers. The Elmer Press Inc is herein to participate the combating COVID-19 through all possible efforts, as a clinical medicine publisher, we would facilitate the rapid and effective communication of management of this pandemic, we will consider submissions related to all aspects of this disease, including prevention, basic viral research, epidemiology, treatment, vaccine, fast screening, diagnosis, prognosis, etc. We will process such manuscripts in priority and publish them ASAP after peer-reviewed and accepted.
Viewpoints

 

 

Image of the Issue

 

Multisystem Inflammatory Syndrome Related to COVID-19 in Children

Pediatric inflammatory multisystem syndrome temporally associated with severe acute respiratory syndrome coronavirus 2 (SARS-CoV-2) (PIMS-TS) is a rare but serious complication of coronavirus disease 2019 (COVID-19). Reports of PIMS-TS started appearing around the world in the months after the pandemic began. Full Text

Acute Focal Bacterial Nephritis Associated With Reversible Splenial Corpus Callosum Lesion
Acute focal bacterial nephritis (AFBN) is a localized bacterial infection of the kidney, which presents as an inflammatory mass without formation of a frank abscess. Rare cases of AFBN are accompanied by neurological symptoms such as meningeal irritation, unconsciousness, and seizures. Full Text
Prognostic Significance of P16, EZH2, FOXJ1, and Tenascin Expression in Pediatric Ependymoma
The prognosis of pediatric ependymomas remains poor, with treatment being predominantly based on surgery with or without radiotherapy. The lack of robust therapeutic molecular markers for clinical use has hampered attempts to improve survival from ependymomas. This study aimed to assess the prognostic significance of p16, enhancer of zeste homolog 2 (EZH2), forkhead box protein J 1 (FOXJ1), and tenascin in pediatric ependymomas by evaluating their immunohistochemical expression and comparing them with clinical outcomes.
Full Text
Vol. 9, No. 3, Sept 2020
Table of Contents
Editorial
Original Article
Case Report
Acute Focal Bacterial Nephritis Associated With Reversible Splenial Corpus Callosum Lesion
Abstract HTML PDF
Hiroki Terada, Tatsuo Fuchigami, Ryuta Yonezawa, Chihiro Sugiyama, Satoko Takahashi, Yuko Moriuchi, Tetsuharu Kamioka, Yuichi Takahashi, Miho Yamanishi, Mina Otsubo, Yuko Ohashi, Jun Negishi, Ichiro Morioka
82-86
doi: https://doi.org/10.14740/ijcp395